Why Friedman & Friedman PLLC, Attorneys at Law?
Trusted Lawyers in Westchester County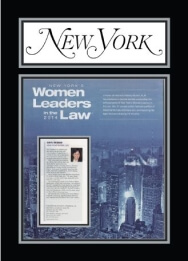 Friedman & Friedman PLLC, Attorneys at Law is a top tier matrimonial and family law firm that serves clients throughout Long Island, Manhattan, the five boroughs of New York City and now Westchester County.
Principal attorney Andrea Friedman is an accomplished lawyer who resides and represents clients in Westchester County. Andrea is a resident of Westchester County and works in this office full time to provide the resources and accessibility her clients deserve.
Focused on NY Matrimonial & Family Law
Divorce and family law are known for being some of the most sensitive and volatile aspects of law and for very good reason. Both divorce and family law matters are generally tied into one's assets and property and—more importantly—minor children.
There isn't anything in this world more vulnerable than one's children, income, assets and property. For this reason, whenever you are contending with legal matters of this nature, the person you choose to represent you better have excellent credentials and know what they are doing, because the outcome of your case can affect the rest of your life.
In the absence of domestic violence, we firmly believe that each parent should have the opportunity to mutually contribute to the upbringing and enrichment of their child's life, and we strongly support and encourage this inalienable right.
Andrea B. Friedman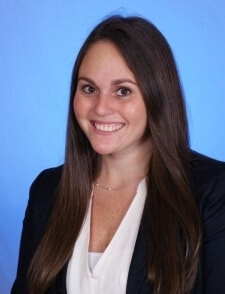 Since joining the firm in 2009, Attorney Andrea Friedman has developed a strong and positive reputation as a leader in the field of matrimonial and family law. She has received numerous awards and honors, including being called "one to watch" by Long Island Business News in 2014. She also has the following accomplishments:
Named to Who's Who as a Top Attorney in North America, 2015-2016
Westchester Women's Bar Association
2016 Millennium Award from Long Island Business News
She has also been named an advisory board member for ACDS, which is a not for profit organization that serves children and adults with a variety of developmental disabilities. She is also a winner of the Long Island Business News Millennial Award, which recognizes her unique abilities among other young professionals in her generation.
Sari M. Friedman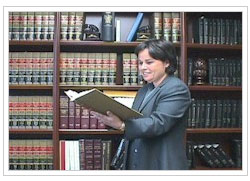 Attorney Andrea Friedman works closely with Attorney Sari Friedman, an exceptional attorney who has also been honored with numerous awards.
Sari Friedman has received the following honors:
New York Metro Super Lawyers® – Only awarded to the top 5% of attorneys in the region
Long Island Power Women in Business Award – Long Island Business Magazine
2016 New York Family Business Award – SmartCEO Magazine
"10 Best" in Client Satisfaction in New York – American Institute of Family Law Attorneys
Top 100 Lawyers, Matrimonial and Family Law – National Advocates
2015 - 2016 Top Rated Lawyers by New York's Legal Leaders – only given to attorneys with the prestigious AV Preeminent® rating from Martindale-Hubbell®
2012 Leadership in Law Award – Long Island Business News, recognizing hard work, tenacity, and incredible contributions to the community, all of which are requirements for those who receive this prestigious award
2016 Leadership in Law Award – New York's Women's Leaders in the Law
Who's Who – Top Attorney in North America
Best Attorneys of America – Rue's Ratings
Premier 100 Trial Attorneys in New York – American Academy of Trial Attorneys
General Counsel – Fathers' Rights Association of NY State & Long Island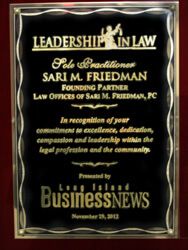 Education & Bar Admission
Hofstra University School of Law – J.D. with honors
New York State Bar – 1981
Sari M. Friedman started her legal career when she earned her Juris Doctorate (law degree) from Hofstra University School of Law, where she graduated with honors.
During law school, she was a member of the Hofstra Law Review, which is not only a well-regarded journal, but it is the 48th most cited law review in the United States. It is circulated in more than 750 libraries and institutions across the country. Membership is limited to only the finest students from each class; more specifically, the top 5 percent of the first-year class, as well as the five winners of their annual writing competition. These scholarly students receive an invitation to join the Law Review.
Following law school, attorney Friedman was admitted to the New York State Bar in 1981. After clerking for the Appellate Division Second Department, she opened her private practice in 1984 where she has been focusing on matrimonial and family law for the past 35 plus years.
Further Awards & Accomplishments
Who's Who in American Law
Who's Who in American Professionals
Featured in "Fortune 52" – Long Island Press
2007 – "Businesswoman of the Year for New York"
1999 – Honoree, National Association of Business Owners
Published & quoted in:

The New York Times
The Wall Street Journal
The New York Journal
Newsday
Long Island Business News
NYDailyNews.com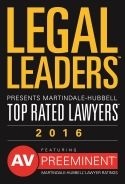 In 1999, Sari was named the Honoree by the National Association of Business Owners. On April 15, 2007, she was featured in Newsday as Businesswoman of the Year for New York by the National Republican Congressional Committee's Business Advisory Council. Beverly Fortune featured attorney Friedman in Fortune 52 (Long Island Press), a column where Beverly honored 52 Long Island women that had made substantial and lasting contributions to the community.
Contact Our Team in Westchester County
If you are in need of the highest quality legal representation by an attorney with years of experience practicing family law in Westchester County, then we are confident that Attorney Andrea Friedman can provide you with the caliber of representation that you are searching for.
Please take a moment to contact our firm to schedule your initial consultation. You will be glad you did.