Divorce Attorneys in Westchester
A Team of Trusted Westchester County Family Lawyers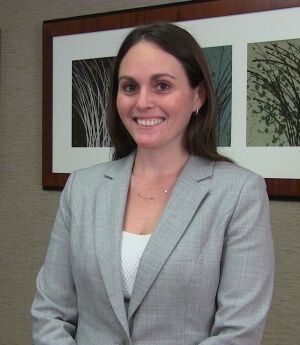 Perhaps you are considering divorce. Maybe you have just been served divorce papers by your spouse or you want to execute a separation agreement in order to later file for a divorce. Or maybe you need a post-judgment modification of a family law order. In any of these cases, you need the right attorney.
Come to Friedman & Friedman PLLC, Attorneys at Law for a consultation with a Westchester County family lawyer regarding your case. During your meeting, you will meet with a divorce attorney who can review your case, give you an honest and straightforward evaluation of what you are up against, and provide you with a list of options so that you can make educated decisions.
Having someone by your side on whom you can rely for legal advice and personal support can make all the difference in easing the end of your marriage. Our seasoned and professional divorce attorneys in Westchester County, NY are ready to help ensure that your needs are addressed and that your interests are not overlooked during your divorce.
Reasons You Need a Lawyer for Divorce
With most of the world being online, using web-based DIY divorce software could be tempting. Or if online is unappealing, you might also try to get through the court-required paperwork on your own. These options exist but you will be better served by a seasoned attorney with a rich background in divorce law.
Below are a few reasons why a DIY divorce isn't in your best interests:
Online divorce sites may not provide county-specific paperwork required by local courts.
Courts mandate deadlines that must be met at each step in the process.
You may still have to go to court after filing.
You can be stuck with an agreement that is unfair.
You may overlook some assets and other legal rights.
Your parenting agreement may not take into account future needs.
No matter how friendly you are with your soon-to-be-ex, they are not going to look after your best interests. They will first look after their own. You need someone in your corner to advocate on your behalf, to find all assets, and ask important questions you might not otherwise consider.
Mistakes made during a DIY divorce will have long-lasting impacts. Hire a lawyer to navigate the complex legal system, letting you focus on moving forward.
Handling Divorce & Family Law in Westchester County
Andrea Friedman of Friedman & Friedman PLLC, Attorneys at Law can help you, from child custody and support matters to property division. Whatever your particular needs and goals, our Westchester County divorce lawyers are happy to answer your questions and address your concerns in order to help you make an informed decision regarding your family law matter.
Our Westchester County family law attorneys have over nine decades of combined experience and focus exclusively on family law in order to provide the most knowledgeable and experienced representation possible.