Most people do not want their neighbors, their friends, or even close family members knowing the details of their divorce. Unfortunately, that is a possibility for any divorce filed in New York.
Due to the state's underlying legislation regarding family law cases, each divorce is a matter of public record.
---
Do you have questions about divorce records in New York? Are you in need of a divorce attorney? Contact us online or call (914) 873-4410 today for a consultation at Friedman & Friedman PLLC, Attorneys at Law!
---
Who Would Search for a Divorce Record?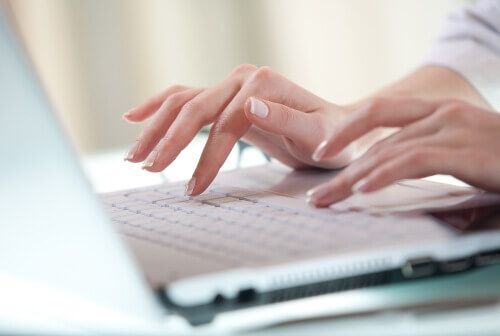 Anyone who knows where to look can access divorce records in New York. While most people would not care to do some digging to get that information, there are some parties that might want to find a divorce record and look for a way to exploit it. Consider celebrity divorces and how much the tabloids would give to know the intricacies of child custody, alimony, and so forth for such couples.
In more common situations, public divorce records could benefit other family members who might be interested in trying to get their hands on property or financial assets, such as in a high net worth divorce. No matter the circumstances, it can feel like an uncomfortable invasion of privacy to have your divorce put where the public can pick it up for inspection.
Seal Your Divorce to Protect Your Privacy
No divorce in New York will automatically be sealed away from the public. Also, there is nothing that guarantees a divorce can be sealed at all; but it is something worth considering in each case all the same.
The family law court that hears your divorce case could be convinced to seal the divorce record from the public, requiring any third party who views it to first need to gain the authority to do so, which often means getting a warrant. To get a record sealed, you and your spouse will both need to agree to seal it. If that can be done, then you might need to convince the court of the sealing's necessity.
Reasons a court might want to seal your divorce record could include:
Allegations or charges of child abuse.
Domestic violence was a deciding factor in the court's divorce orders.
Private financial information could be jeopardized by public exposure.
If you want your record sealed just because you are ashamed of what occurred before and during your divorce, then the court will most likely not comply. The truth is most people have embarrassing moments surrounding a divorce and the court expects you to work that out on your own.
Additional Reading:
---
Want to know more about divorce laws in New York, including how to seal a divorce record? Friedman & Friedman PLLC, Attorneys at Law and our lawyers can help you plan your divorce case carefully. We work toward mediation and negotiation when possible, but always prepare to take our clients' cases to court for litigation in the event that a middle ground cannot be reached. Our team offers the tailored legal representation that you need.